Hyper Games is a new all-in-one app where you can play a variety of online mini-games and HTML games. Unlike many game apps that offer only one game, Hyper Games provides a diverse collection of games, delivering a powerful and smooth gaming experience. It comes with more than 60+ pre installed games and you can add any number of games. Also, you can integrate your admob to earn revenue from this app. Everytime when user going to play any of the game from the app the Admob AD will be appear. Please checkout the demo app before you buy this. Start your earnings from today!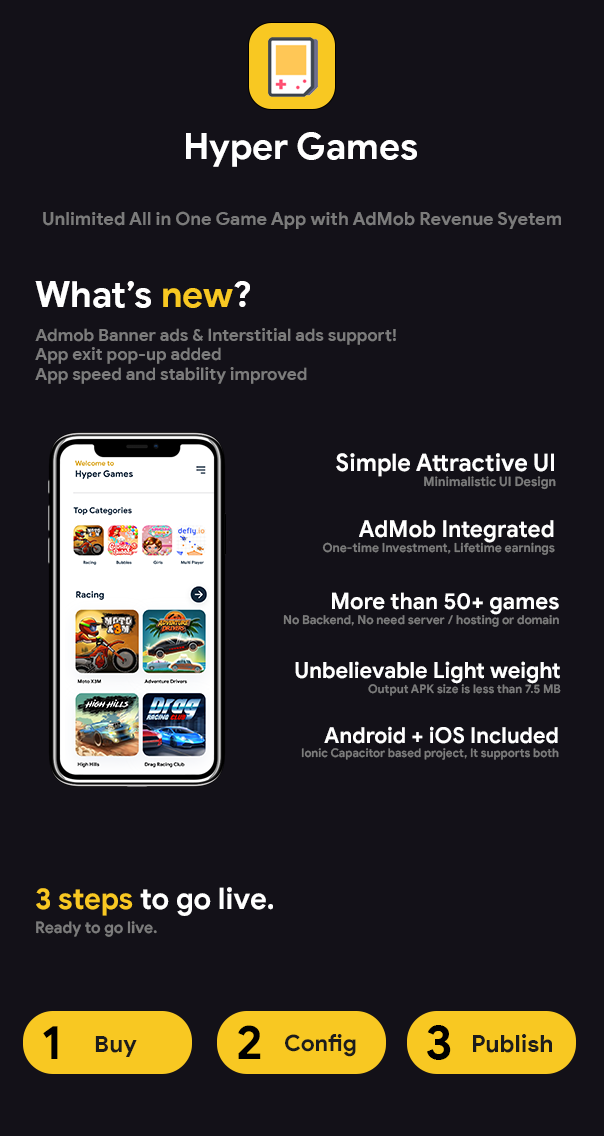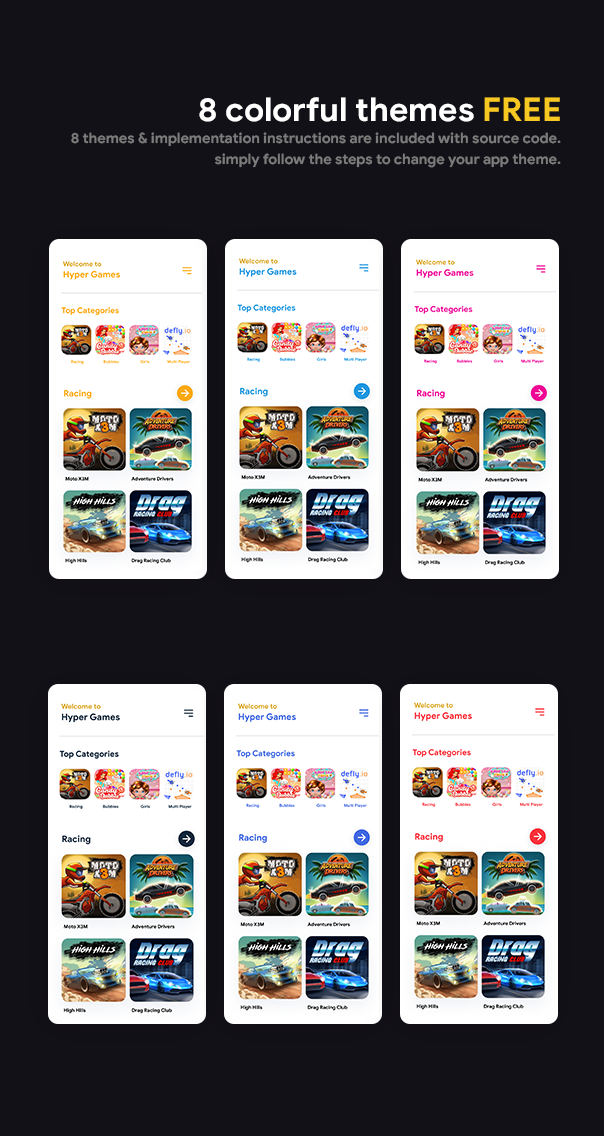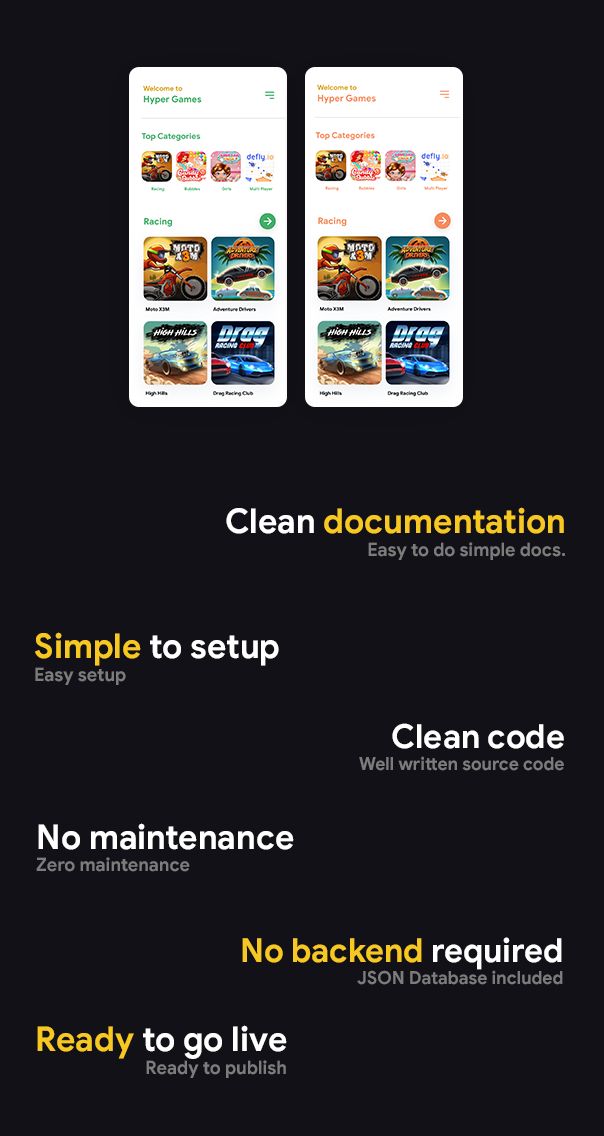 Key Features:
All-in-One Gaming: Enjoy a wide range of online mini-games and HTML games within a single app.
Smooth Gaming Experience: Our app is optimized for high performance, ensuring a seamless gaming experience.
Low Storage Requirement: Store game data on your device with minimal memory usage. The app's size is less than 10 MB for Android.
Diverse Game Library: Choose from over 60+ games for endless entertainment. You can add more games manually.
JSON Games Database: No need for a backend system; the app includes a JSON games database.
Monetization via AdMob: Integrate AdMob to start earning AdMob credits and generate revenue through ads.
Start Earning Today: Publisher can begin earning income by integrating AdMob and attracting users to our diverse game library.
Hybrid App Built using Ionic Framework: Hyper Games is built using the Ionic Framework, ensuring a responsive and feature-rich app.
Best AdMob Earning Model: Integrate AdMob for a lucrative earning model, maximizing revenue potential.
Attractive and Minimalist UI Design: Experience a visually appealing and user-friendly interface design.
8 UI Colors FREE: Customize your app's look with a choice of 8 free UI colors to match your style.
Simple Documentation: Access simple documentation to assist developers in using and basic customizing the app.