The best music application with no Hustle of uploading songs. Works with an API that loads music from the internet into the application.
Videmak Music uses the latest technologies to search for music on the internet and make it available to the user to stream and also download. You don't need to upload the music as the application takes care of all that. Isn't that awesome?
In a rush? try It out below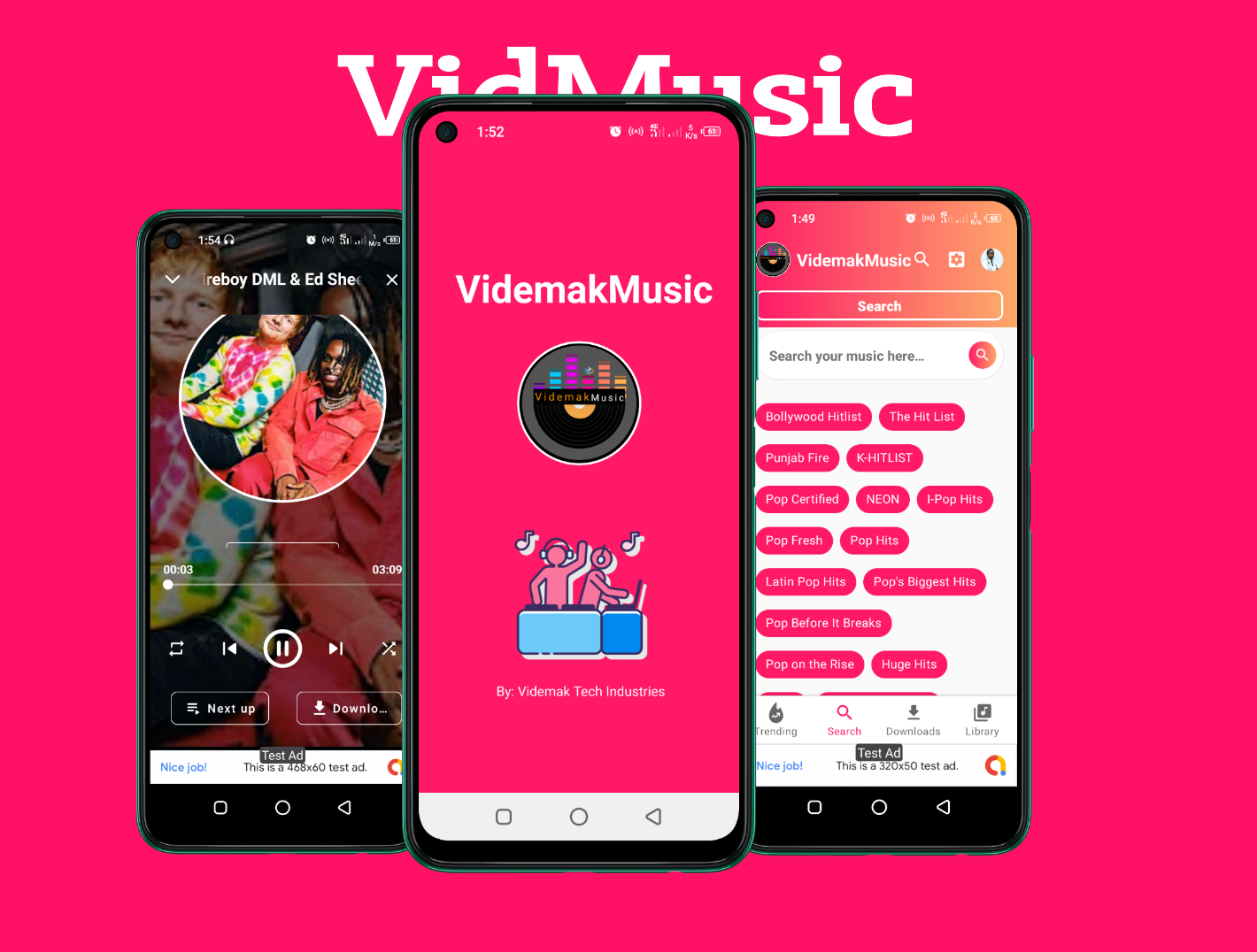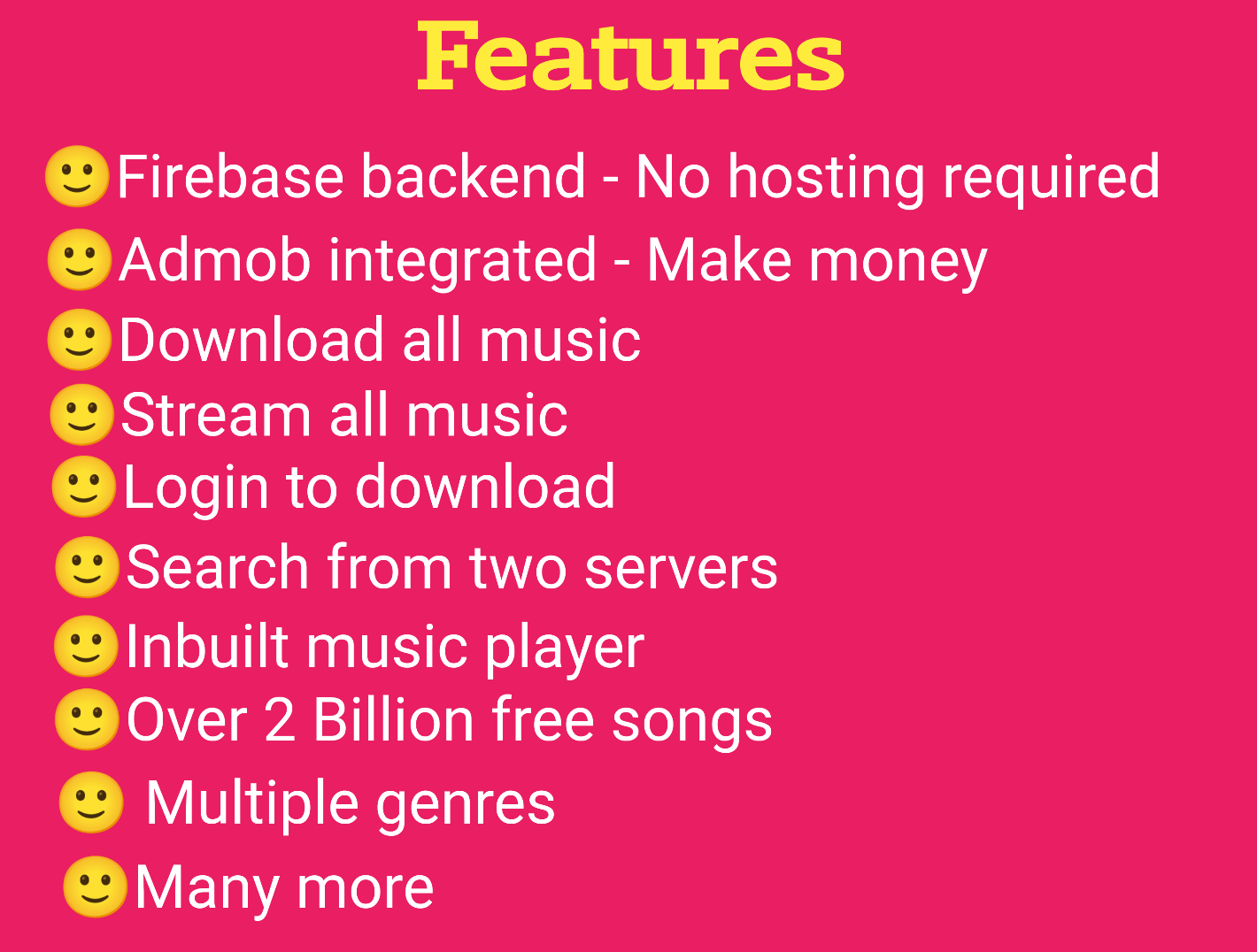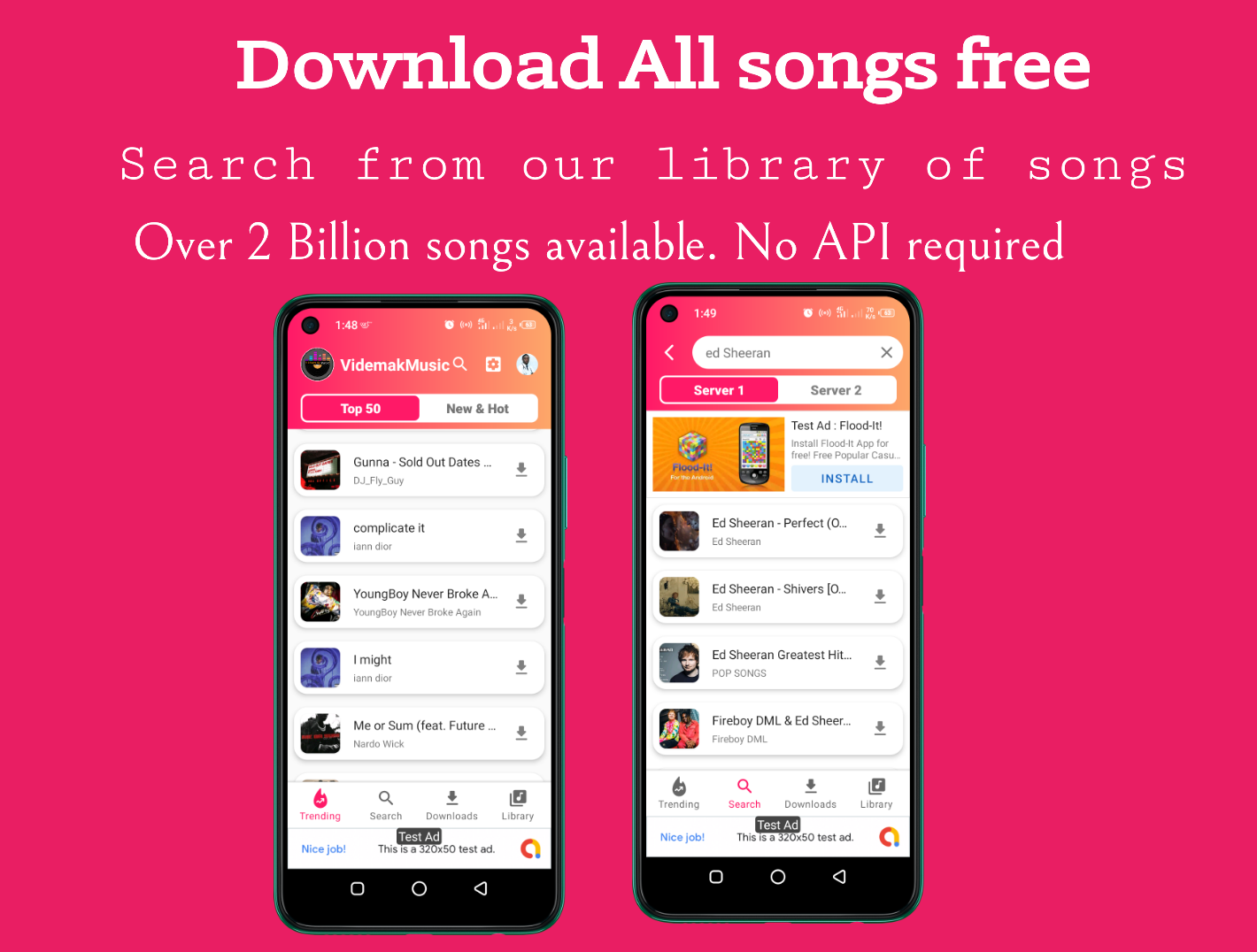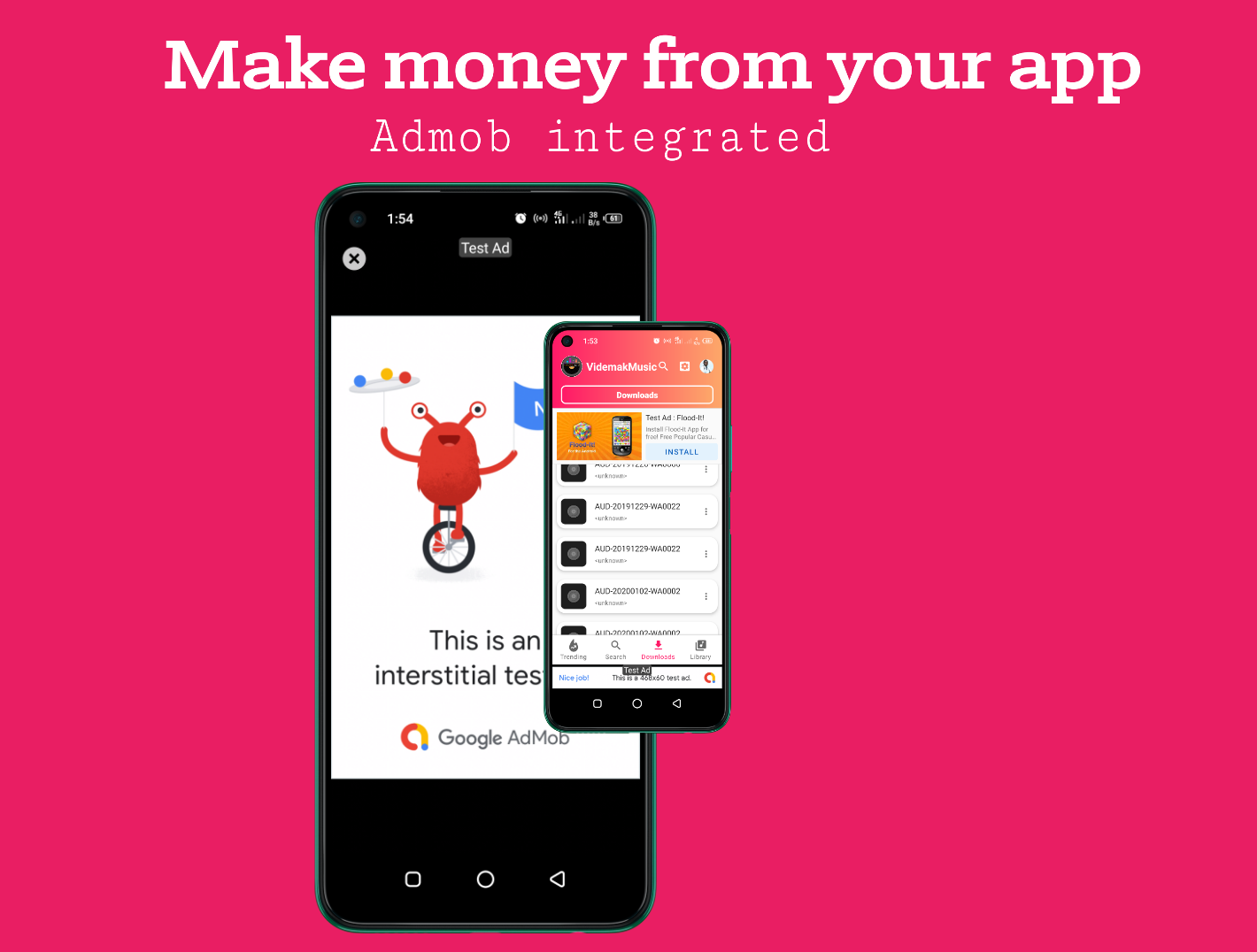 VidemakMusic is the best app on Android Phones which allows you to play and download music to your phone for free. It relieves you from having to upload songs for your users to enjoy. This application has the inbuilt ability to search for songs over the internet and organizes them into two servers for fast and speedy download. You can find a million kinds of music you want on our servers and download or stream with high-quality audio.
All Application features
★ No need to Upload songs
★ Over 2 billion songs available for stream
★ No API is required, the application automatically looks for music on the internet.
★ Downloading mp3 music is easy and fast!
★ Admob Integrated for you to make money
★ Fast download speed and easy downloader management.
★ Play music online or offline.
★ Play all MP3 music through streaming or downloading
★ Find your favorite song through our best song search feature.
★ Built-in MP3 player for all downloaded music and music already on the phone
★ Share downloaded mp3 tube to friends
★ All music genres from all artists all over the world
★ Login system for your mailing lists
★ Keep your music playing while using other apps
★ Audio downloader for offline and online mp3 music player.
★ Download multiple mp3 kinds of music at one time all-day
★ Make money through our AdMob ads integrated into the application with the best ads units
★ Download & listen to music without WIFI
★ Search Worldwide Music from all your favorite languages.
★ Multiple languages.