Lifetime Free Updates | Support
InMillion Web Traffic Generator is a Windows application that allows you to send millions of visits to your websites in a single click, with an ability to customize visits with a huge variety of options like Browser, Operating System, Device, Version, GEO Location and so many more.



Note: You have to install the Bounce Rate add-on to run the random links feature.
 this video to learn how Auto Events work in the background
Non-English user? No worries
Help Button (How To) for each feature, process, or action
With the Auto Translate button to your local language

Bounce Rates impact on SEO & search ranking Here's a creative add-on to control your website bounce rate and improve SEO.

With Web Traffic software you can see something like this in your Google Analytics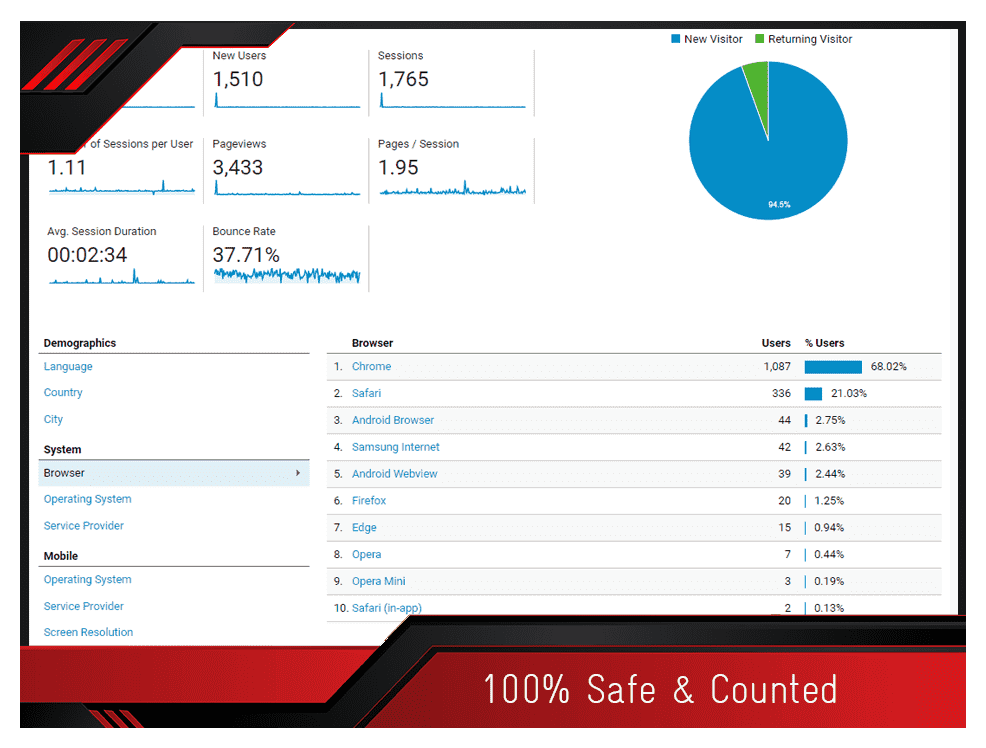 Thanks to our InMillion users, your Satisfaction is always Guaranteed.
NOTE: This software is to improve your website SEO, enhance your pages' rank, and save your time, effort, and money, not for advertisers or CPC/CPA websites. You can use it to improve your website rank or sell traffic to your customers.
We Guarantee the traffic is fully safe and efficient with: major Consoles, Bing, Google, Google Analytics, Matomo, Ahrefs, Alexa, MixPanel, or any Search Engine, Analytics, or Ranking platforms.
It is Fully Safe to send traffic to any website operating an AdSense or any other ads platform but without External clicks. Please read this article to learn more.
We do not support sending fake clicks to any CPC website, and we will never improve it to do that.
So what's the use of the "Exclude/Include externals" option if you do not encourage external ad clicks?
This option is one of the most powerful features that increase backlinks for either your or your client's website because it sends unlimited clicks to any backlink on your website. If you don't know how backlinks affect SERPs and keywords, google it.
Ability to add unlimited IP/Proxy from Your Own Resources.
Checking proxies before sending with timeout setting:
Auto-deactivate expired proxies
Ability to export clean ones to a text file.
SEO Campaigns customization.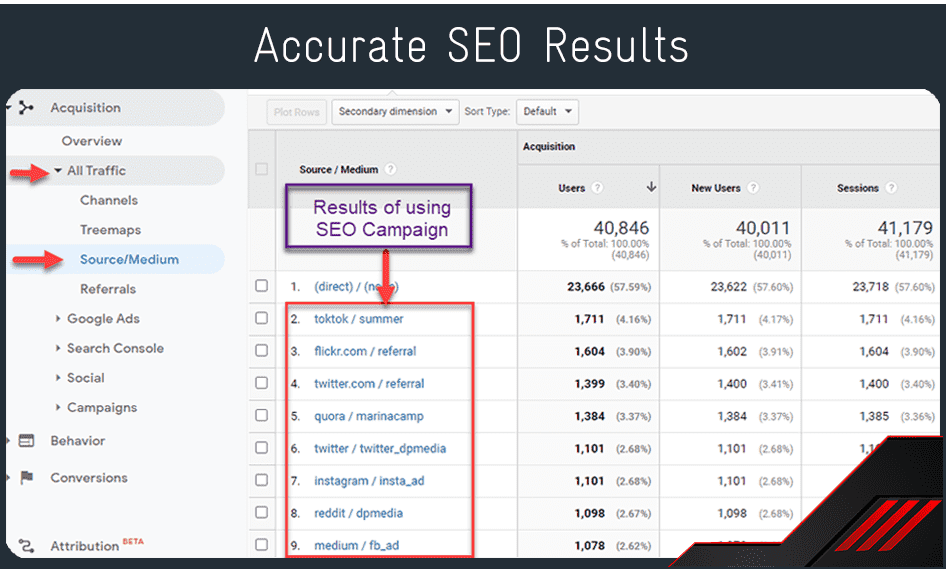 Major Social networks and websites referral are included.
Ability to add your own referral websites.
Control Organic and/or Direct sending for each URL.

Send up to 1Million visits in a single job.
Add up to 1000 URLs for each job.
Fetch all site URLs in a single click.
Send visits to many websites at the same time.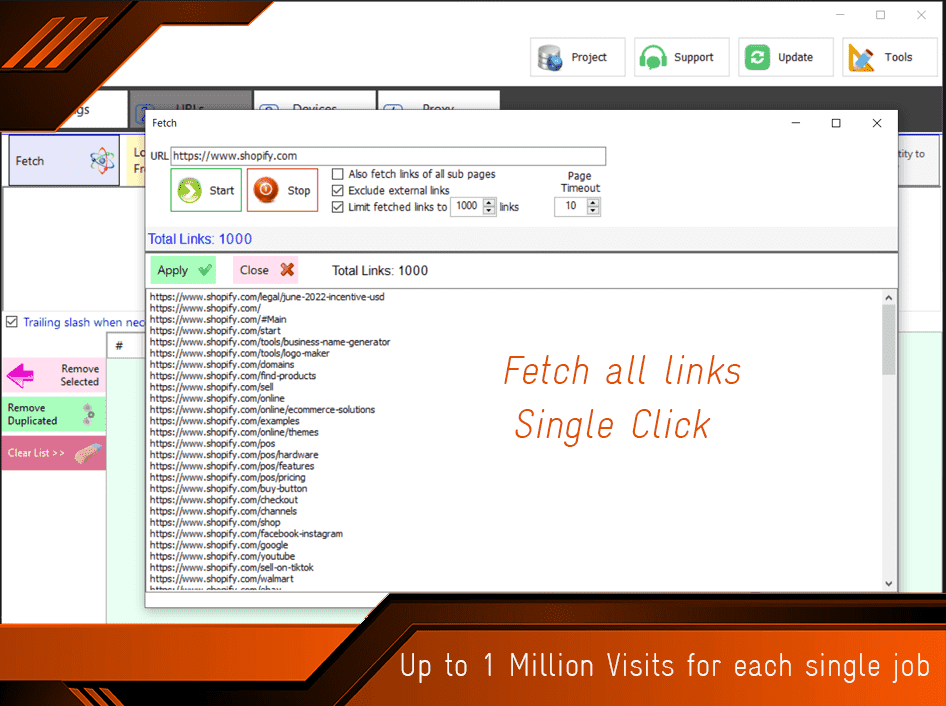 Ability to control quantity for each URL with Referral/SEO or/and Direct sending
Distribute quantities between SEO/Referral and Direct visits with a fixed or random percentage.
Set the visit duration with fixed or random values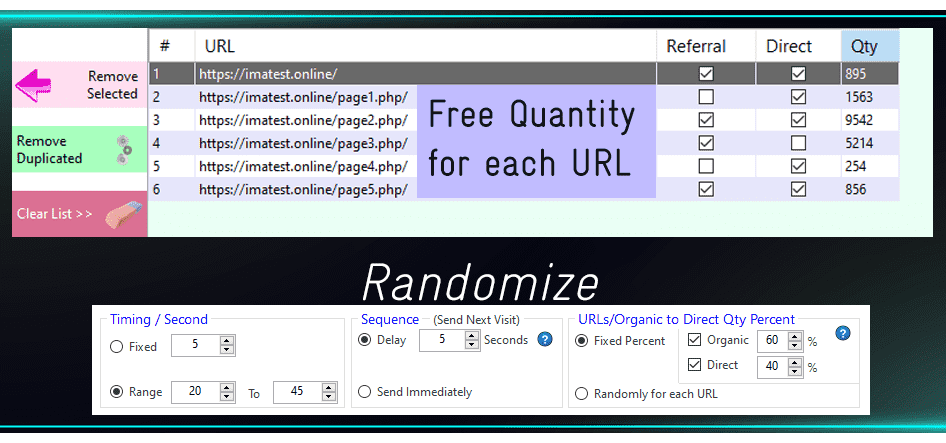 Auto Setting priority for devices: Computer, Mobile, Other Devices (Screens, Car, Server, Game Console), and more.
10,000+ user agents included, which means:

Control Browser type (Chrome, Firefox, Safari, Opera, Yandex, and 50+ more)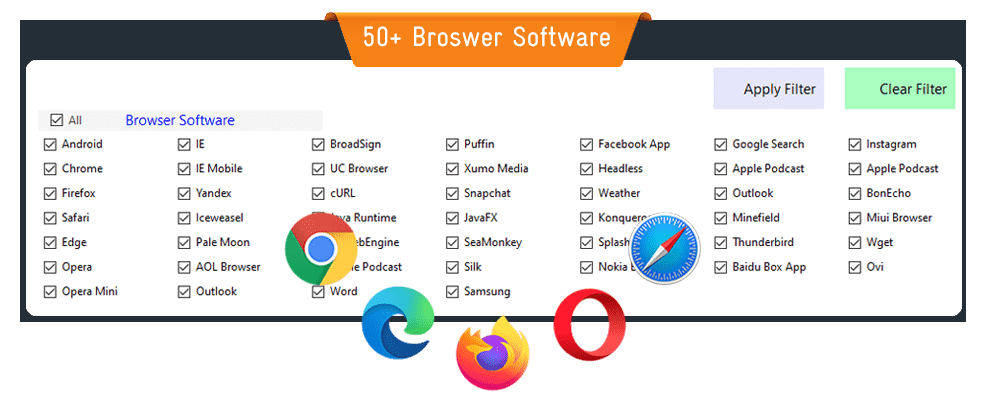 Control attribute: Device type & model, Software, Versions, OS, and more.
Ability to set a quantity for each user agent.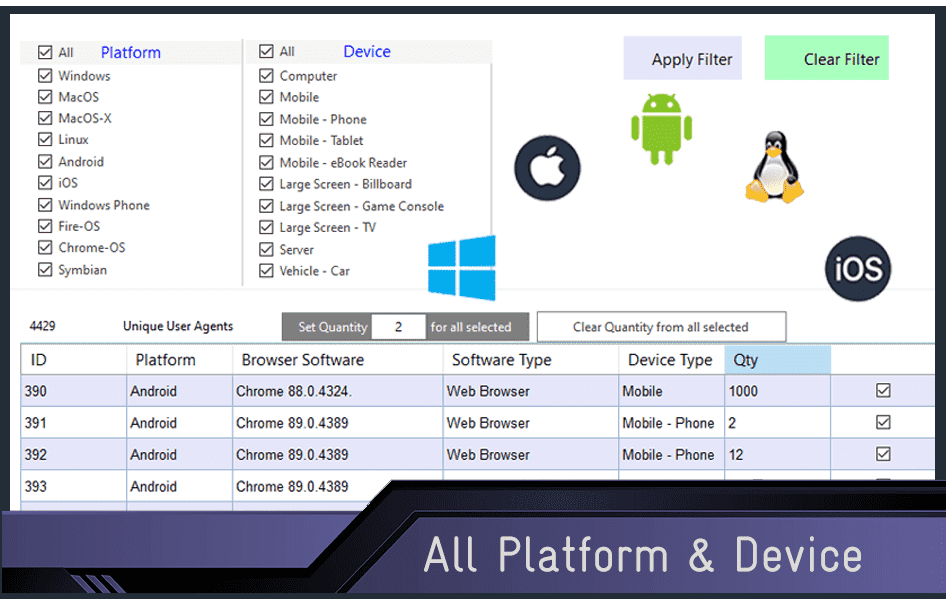 Detailed report upon sending time.


100% friendly, safe, and counted with Google Analytics, Webmaster consoles, Matomo, or any other software.
Using Google Selenium power security.
Auto-detect and change engine driver according to your chrome version
InMillion Requirements:
RAM Minimum 4Gb
CPU Minimum Intel core i3 6th gen/AMD A4/Ryzen 3 – clock speed 2.10 GHz
Windows 7, 8, 8.1, 10 and 11
Google Chrome installed on your system (any version)
MS .Net Backed with the installation package:

—.Net framework 4.7.2
—.Net desktop runtime 5